my dad was invited to the world cup finals this year and gave the tickets to me and my brother, so we went to south africa for the first family holiday we've had together in like 5 years.
i've been actively following the world cup this year (trying to), and was really rooting for argentina, but they got eliminated in the quarterfinals so i had to choose another team to support and holland was an easy choice.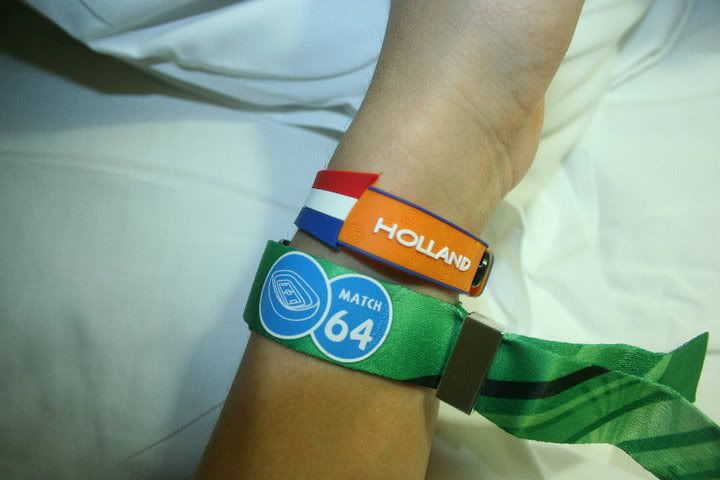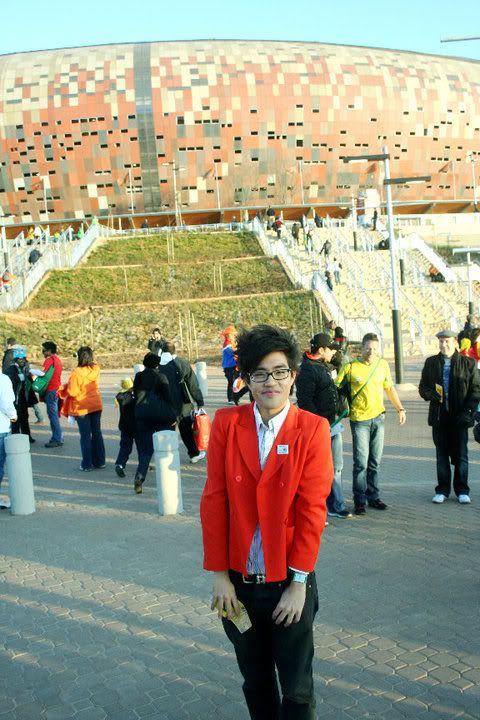 outside soccer city: wearing an orange (holland!) blazer by dkny (borrowed from the always reliable brandon seah), with a red/white/blue (netherland's flag colours) shirt by ck.
attending the match was really an experience in itself, and i even got to see one of my all-time idols - nelson mandela.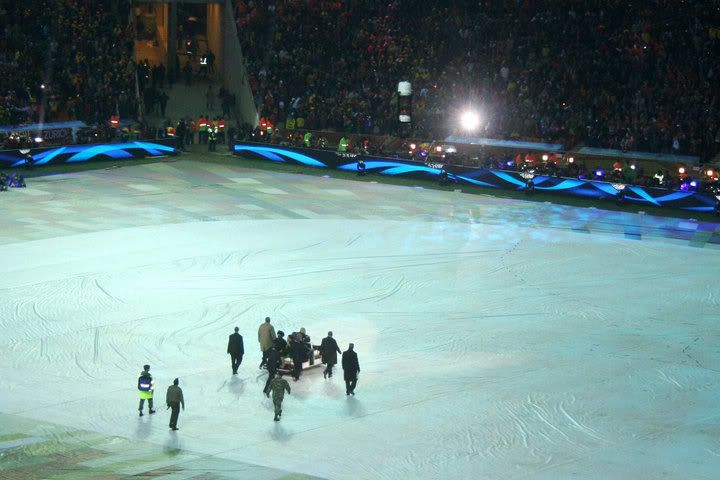 nelson mandela waving to the crowd
unfortunately spain won. i'm really not gonna argue about who played better (*cough* holland *cough*) because i think once you get behind a team, everything they do is just, fair game i guess? hahaa. but okay fine. holland was a little dirtier. but they played well. so.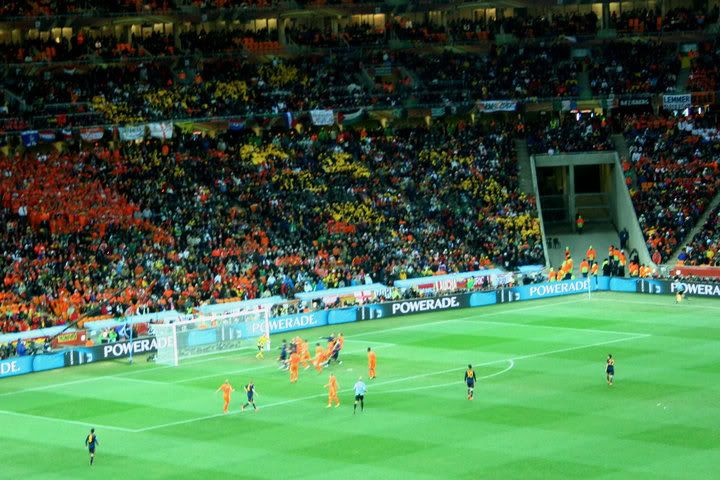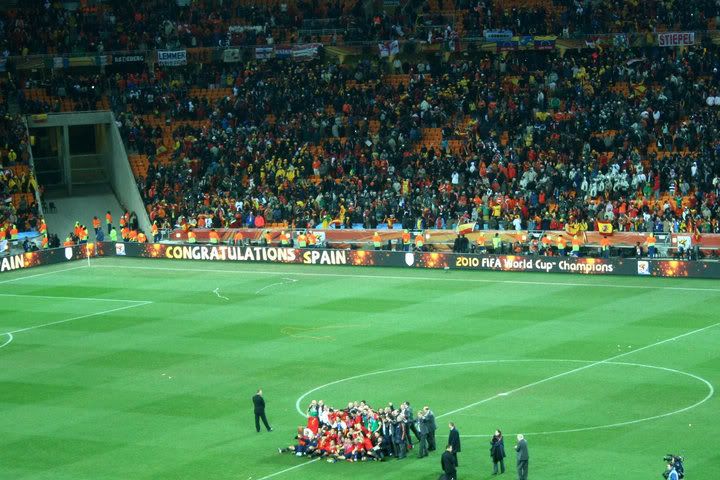 anyway. it really was a once in a lifetime experience (although my brother has been to the last final as well. so i dont know why he keeps saying "once in a lifetime". it was for me at least.).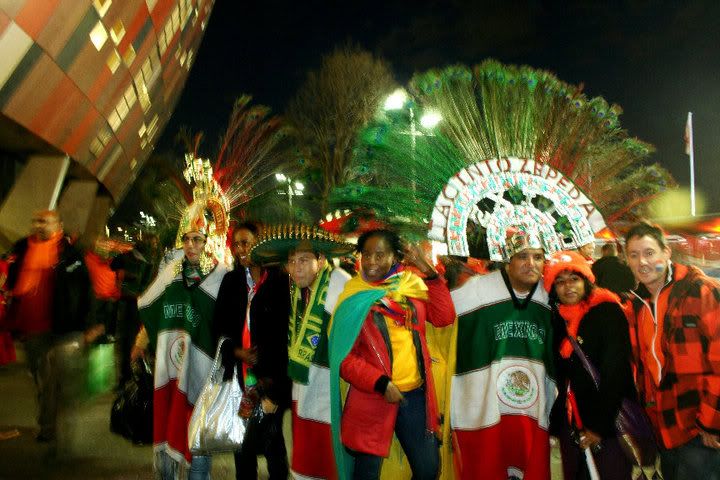 -ivan